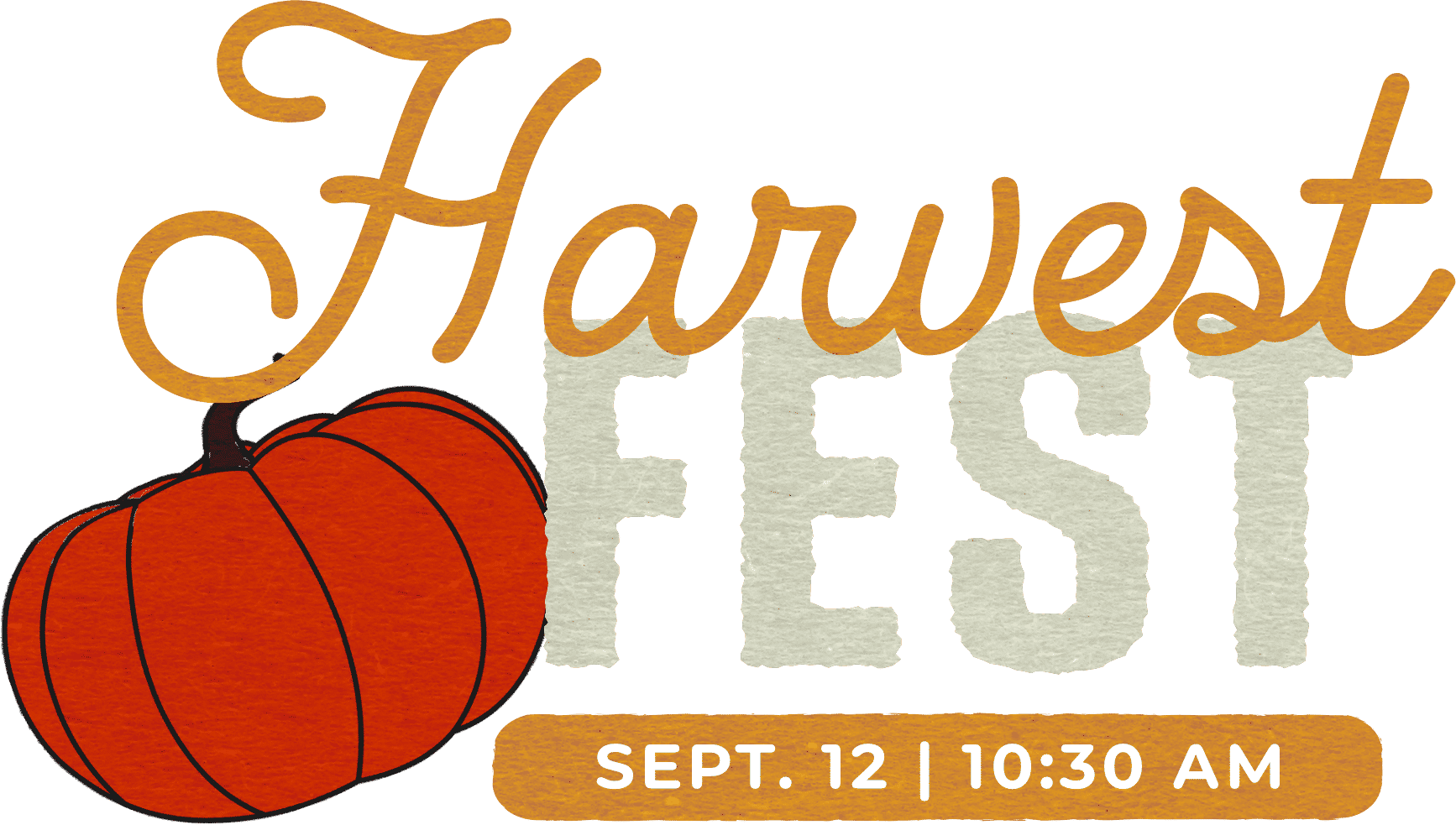 What To Expect
Join us in celebrating the start of the Fall season at our special Harvest Fest community event! This event will feature two separate special aspects that will involve engaging fun for the whole family:
A 75 Minute Worship Service (10:30am)
A Two Hour Harvest Fest Activities (11:45am)
Both are entirely free, and you are welcome to join us for one or the other as desired.
Worship Service
Sept. 12th – 10:30 to 11:45am
Join us for a fantastic & fun worship service featuring great music, an inspirational message, and prayer!
This special service will be a great opportunity to worship God with family and friends, and to grow in your faith as you learn more about God. So don't forget to invite a friend, and join us!  
Harvest Fest Activities
Sept. 12th – 11:45am to 1:45pm
Gather your family and take part of our Harvest Fest Activities starting right after our worship service!
This Festival will feature fun family activities, carnival games, food trucks, a farmers market, live music, fun competitions and more – so make sure to plan your visit, invite a friend & check it out!
Service Times
10:30am | Worship Service
11:45am | Harvest Fest Activities
FAQ
What sort of safety measures can I expect in light of COVID19?
We have a number of measures in place to help ensure safety at Harvest Fest, including hand sanitation stations, space to spread out & socially distance, extensive cleaning measures and more. Check out our safety measures here
Does this event cost anything, and do I need a ticket to attend?
This event is entirely free, and no tickets are needed! If you plan to stay for our Harvest Fest Activities, we do recommend bringing some money for food trucks and our farmers market.
Can I bring my kids?
Of course! This entire experience is meant to be family-friendly. Children are more than welcome to join you for the worship service, take part in our Gateway Kids programming, and to participate in the Harvest Fest Activities afterwards.
How long are the services?
Our Harvest Fest service will be 75 minutes in length, with the Harvest Fest activities running for 2 hours.
Will I be singled out in any way?
No! As our guest, we want you to feel as comfortable and in-control of the experience as possible. As such, you won't be asked to wear a name badge or be singled out; you won't have to sing along if you don't feel comfortable; and you won't be pressured to give money.
Can I attend just the Harvest Fest Activities or Worship Service?
Of course! If you want to attend one of the events but miss the other, that is totally fine. We'd love to have you join us!
Have a question that wasn't answered?
Contact our team now! We would love to help answer your questions.
Ways to Join Our Harvest Fest Worship Experience
In-Person
Join us in-person for worship & our community party! Our in-person events will be following all of our safety measures outlined here.