About Gateway
We Are a Church that
Loves God, Loves People & Loves Life
A Place to Belong & Find Your Life's Purpose
Whether you are new to church, someone who's just starting to ask questions about God, or a committed Christian who wants to dig deeper into your faith; there is a place for you here at Gateway.
We are passionate about helping people find places where they can belong, build friendships, grow, and discover who God created them to be!
Learn more about what Gateway's vision & beliefs, getting connected, and meet the team
Gateway is a church designed for the 21st century
Together we're striving to become the kind of community described in the Bible – a church with relevant teaching, heart-felt worship, powerful prayer, honest friendships, real relationships, and compassionate care.
In short, we'd like to have the kind of church that is filled with real grace and real people who Love God, Love People, and Love Life!
Our Vision
Our vision is to reach and influence an ever-increasing number of people by building a large, bible-based, spirit-filled, contemporary-style church; changing mindsets and empowering people to connect with God, grow in faith, and serve the world.
The Church We See…
… is exciting, full of life, non-religious, attractive, confident, and faith-filled
…is relevant to this generation in the way it communicates and worships
…is open to the miraculous work of the Holy Spirit, within a safe, stable and strongly led environment
…is a deeply committed, loving family where everyone can find healing, refuge, and a new beginning
…equips and inspires ordinary people to live extraordinary lives as they discover their God-given potential.
…is both numerically large and spiritually deep, reaching new people for Christ, and developing growing followers of Christ.
Our Beliefs
Along with Christians throughout the last 2,000 years, in all nations, and in all denominations, we affirm the following statement of faith, known as The Apostles Creed:
We believe in God, the Father Almighty, the maker of heaven and earth, and in Jesus Christ, His only son, our Lord; who was conceived by the Holy Spirit, born of the virgin Mary, suffered under Pontius Pilate, was crucified, dead, and buried.
He descended into Hades. On the third day He rose again from the dead; He ascended into heaven, and sits on the right hand of God the Father Almighty; from where He shall come to judge the living and the dead.
We believe in the Holy Spirit; the universal church; the communion of saints; the forgiveness of sins; the resurrection of the body; and the life everlasting.
Amen.

We are a church that is

Spirit-Led



This means in everything we do, we are dedicated to following the leading of God's Spirit as we seek to reach our city with the love of Christ. 

We are a church that is

Grace-Based



This means in everything we do, we are devoted to treating people with God's love and grace, no matter what.
We are a church that

Empowers People



This means in everything we do, we are passionate about equipping people to live out their faith, so that as they grow in their relationship with God, they will be equipped to faithfully serve Him.

We are a church that

Pursues Excellence



This means in everything we do, we are committed to giving God our best

Connect With Us
Do you have a question about our church? Need prayer? Have a need in your life?
Let us know! Fill out our Online Connect Card – we'd love to hear from you.

Join the Team
Discover your gifts & get involved in what God is doing at Gateway! Let us help you find the perfect team so you can start serving in your sweet spot.
Check out our Gateway Teams – we'd love to hear from you.
Gateway Kids (ages 0 – grade 6)
During our Sunday Worship experience, we have an incredible kids program that features a safe, playful and exciting environment where kids can learn about God, make friends, and be themselves!
Gateway Youth (grade 6 – 12)
On Friday Nights, we have a dynamic youth program that features exciting games, opportunities to enjoy life, hear challenging messages, develop positive friendships, and encounter God in new ways.
Gateway Young Adults: Connect (ages 18 – 29)
Twice a month, we have a special event just for our young adults! Connect is a place where young adults will feel loved, supported and challenged in their faith while they are equipped to discover and walk out the journey God has called them to.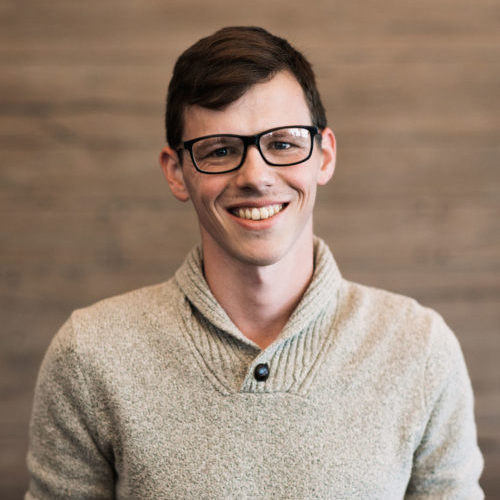 Darien Chaffart
---
Lead Pastor Designate
Darien has been the Lead Pastor Designate at Gateway Alliance Church since April 2022. After moving to Edmonton from Ontario in 2015, he has served at Gateway as the youth pastor and associate pastor, before being entrusted with Gateway by the former lead pastor, Martin Trench. Darien is passionate about helping people come into encounters with God, grow in their faith, and partnering with God as God moves powerfully in this generation. Darien and his wife, Kim have been married since 2018 and live in Edmonton with their puppy, Charlie Brown.
Lead Pastor Designate is a temporary title that demonstrates the board's on-going desire to equip and support Darien as he transitions into leadership in the church.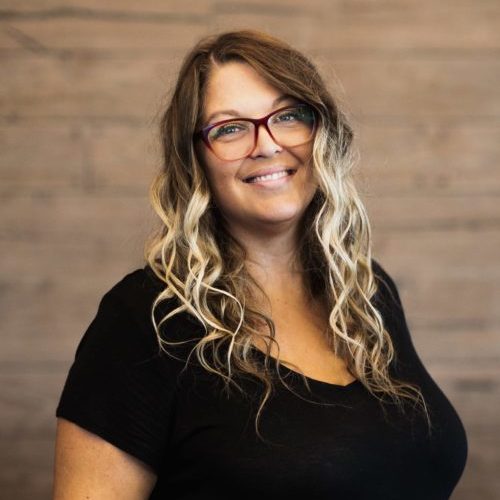 Joy Van De Ligt
Hospitality Pastor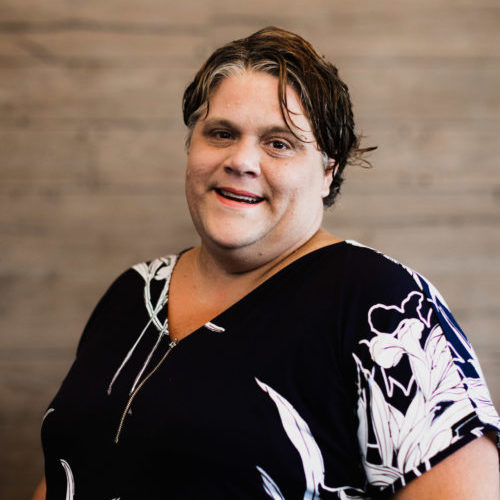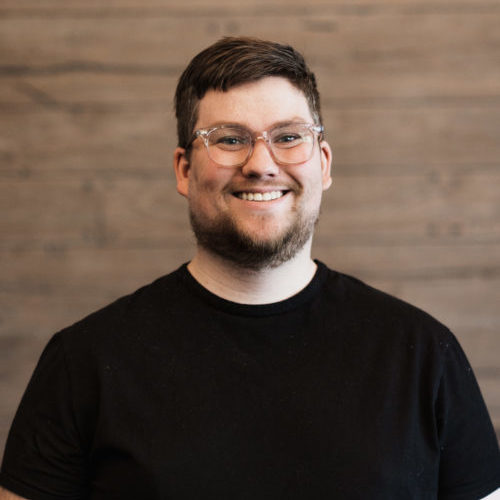 Spencer Wills
Youth Pastor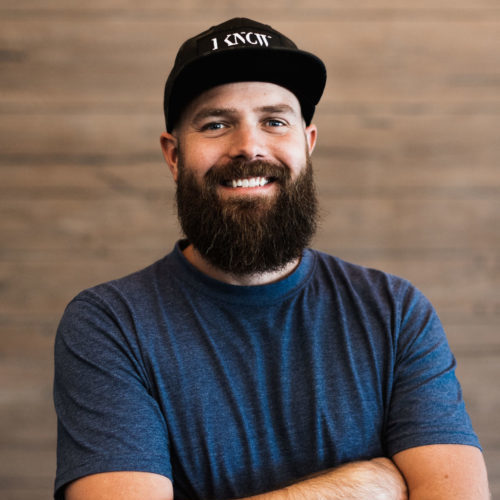 Alex Noot
Production Director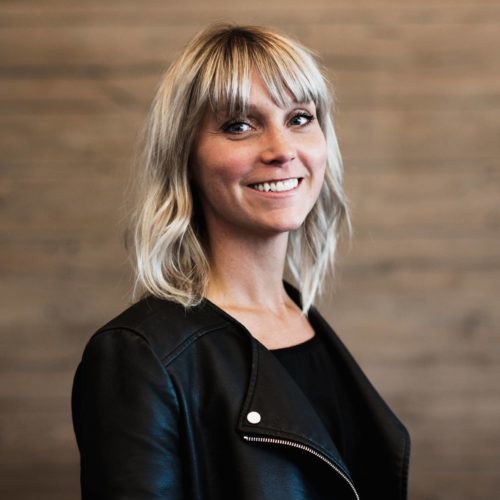 Erika Noot
Worship Director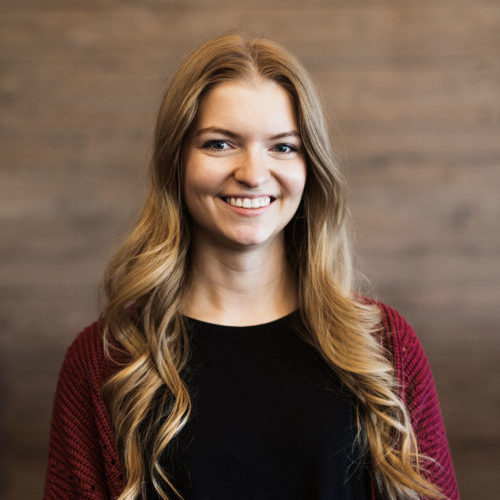 Kim Chaffart
Communications Director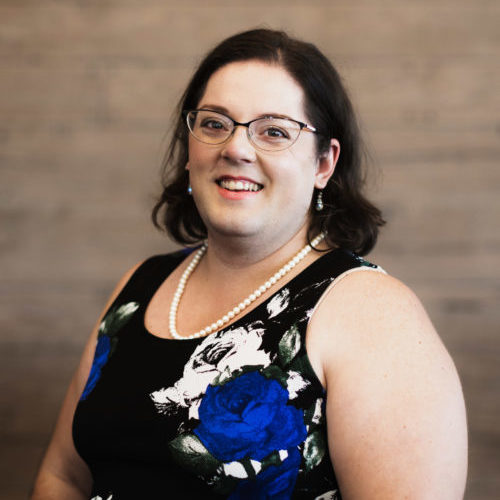 Linda Lawrence
Head Custodian
Our Leadership
Gateway is governed by two key groups – the Board, and the Elders.
The Gateway Board serves as the overseers of the church that provide financial oversight, address concerns and needs, and deal with polity issues. They provide the necessary oversight to ensure we are healthy, good stewards of our finances, and pursuing the mission God has given us.
The Elders are a team of former pastors, lay pastors, and spiritually mature individuals that act as advisors on the needs and health of the church. They offer guidance and spiritual oversight for the church, while focusing on the overall spiritual health, vision,  and well-being of our church. Each member of our Elders Team was chosen for their pastoral leadership, exemplary lifestyle, and willingness to serve.