Broadcasting Weekly
Join us for one of our upcoming services!
Father's Day
Sun, June 19, 2022
|
10:30 AM - 12:00 PM
Gateway Alliance Church
Join us in celebrating the incredible father's and men within our church & community! This special service will feature a special Fathers Day Gameshow (with prizes to be won), free food, and more. So grab the male role-model in your life, and join us on June 19th for our special Father's Day service!
Kids With Cancer Fundraiser
Sun, May 22, 2022 - Sun, June 12, 2022
Gateway Alliance Church
Kids with Cancer is an amazing non-profit-organization in Edmonton that works hands on with the families of kids who have cancer, providing them with unique, vital programs and services free of charge; with the goal of supporting children and families from diagnosis, to treatment and beyond. From May 22nd until June 12th, Gateway is excited to be partnering with Kids With Cancer for a cash fundraiser.
All the proceeds raised by this fundraiser will go to support the amazing work that Kids With Cancer does, with the first $1500 worth of donations also being matched dollar for dollar by Gateway. Donate today
at gateway.ac/cancer
Gateway Academy: Spring Semester 2022
5 Wednesdays | May 25 to Jun 29, 2022
Gateway Alliance Church
Gateway Academy is a training ground for people who want to get personally discipled, grow in biblical knowledge, and get mentored in reaching others with the love of Christ. SPRING SEMESTER - Branch Out In Ministry // Eight Wednesdays, Spring 2022 | $189 Through this spring semester, we will be focused on the topic of Branch Out In Ministry, exploring the following topics:
Church History: Early Church to Constantine
Church History: Constantine to Split
Church History: Split to Reformation
Church History: Reformation to Now
Cultivating Leadership Skills
Finding Your Fit in the Body of Christ
Please Note: the first Wednesday will be available free of charge for everyone.
If you want to only attend the first Wednesday, you can sign up using
this link
. Can't afford to pay for the Academy?
We'd love to sponsor you! Let us know at
[email protected]
Upcoming Dates
Wed, May 25, 2022
|
6:30 PM - 9:30 PM
Wed, Jun 08, 2022
|
6:30 PM - 9:30 PM
Wed, Jun 15, 2022
|
6:30 PM - 9:30 PM
Wed, Jun 22, 2022
|
6:30 PM - 9:30 PM
Wed, Jun 29, 2022
|
6:30 PM - 9:30 PM
Holy Spirit Encounter
Wed, June 01, 2022
|
7:00 PM - 9:00 PM
Gateway Alliance Church
Holy Spirit Encounter is an intimate night where we step into the presence of God and experience God through prophetic words, worship, and healing. Whether you want to spend time alone with God, worship or get a prophetic word, this is a night for everyone to go deeper in their faith, encounter God in a new way, and access the power that He has promised to give you. So if you want to go deeper in your faith, learn to hear God's voice, receiving healing or experience more of God and His power - be sure to join us on June 1st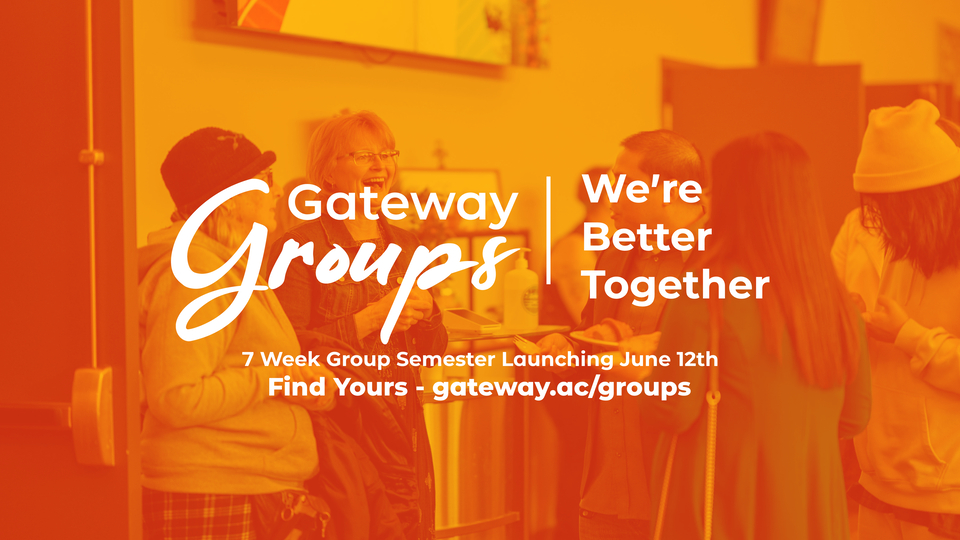 Gateway Groups - Summer Semester
Sun, June 12, 2022 - Sat, July 30, 2022
Gateway Alliance Church
Join a group!

Gateway Groups are an incredible way to build relationships, make new friends, grow in your faith, and be challenged as part of the community of God. We believe that God created us for community (that we are not meant to do life alone), so it is important that we be intentional in developing relationships where we are challenged, encouraged, and strengthened in our faith.

Groups are a great way to do that - so check out our different groups and join one today! Group directory open May 29
Prayer & Prophecy Night
Wed, August 31, 2022
|
7:00 PM - 9:00 PM
Gateway Alliance Church
Prayer & Prophecy is a special worship night that is designed to help you encounter God, receive healing, and hear His voice.

Whether you just want to spend time in God's presence, need prayer, or just want to hear what God is speaking over your life, this is a night you do not want to miss. So join us online or in-person for an extended time of worship, prayer & prophecy on August 31st at 7:00pm
Women's Event
Wed, November 02, 2022
|
7:00 PM - 9:00 PM
We are excited to be hosting a Women's Night at Gateway this fall!

We believe that strong women of faith coming together, learning from each other, and supporting each other is essential for the growth of the kingdom. The night will include worship, socializing and growing in relationship, a short message, an opportunity to explore your creative side and of course, treats!

We can't wait to see all you ladies there. More information about this event will be released in the months leading up to the event
Child Dedication
Sun, November 20, 2022
|
10:30 AM - 11:40 AM
Gateway Alliance Church
Child dedication is an amazing milestone in the lives of your little ones as it gives parents the opportunity to commit their children to God, and to thank God for the gift of life He's given them.
As a church, we love and support our parents - and dedication is simply the act of parents declaring that they will live lives that honour God, follow Jesus, and raise their children to do the same. Child dedications are also a great time for us to come together as a community, offering our support to new parents, praying for our families, encouraging one another, and committing to help the kids of Gateway grow up encountering Jesus.
We love child dedication because it puts on display the beauty of God's creation, and gives us, as a community, the opportunity to love & honour our parents.
Dedications During Covid
To ensure the safety of our families, our dedications will operate in a modified fashion. This includes:
One pastor will be on stage with the families
Families will not be required to wear masks on stage
Families will be given vials of oil to anoint their child (following the direction of the pastor on stage)
Dedications will be a touch-free, socially distanced experience for everyone involved.
Have questions?

Connect with us!
Use
this form
to contact us and we will be glad to answer any of your questions
Want to have your child dedicated?
Click the "Register Now" button located above! Registration Instructions
1. Click the Register button above
2. Sign in to Planning Center using your email or phone
3. Select ONE PARENT to register (do not register both parents or your child)
4. Fill out Parent 2's Info and the Child(ren)'s Info in the spaces provided PLEASE REGISTER ONLY ONE INDIVIDUAL (the mother or father) - you will be given the opportunity to give us other necessary information (other parent's name, child's name) during the registration process.
5. Click "Review", and then if the info is all correct, "Submit"
Volunteer Appreciation
Wed, December 07, 2022
|
7:00 PM - 9:00 PM
Join us for a special Christmas Party celebrating all our amazing volunteers! More information about this event will be released in the months leading up to it.